About Dan
Dan Wetzel has been captivating audiences across the globe for more than a decade with his basketball performances and motivational speeches, while also reaching people individually as a personal coach and instructor.

Dan has spoken to more than 500,000 people, including students, athletes, families, businesses and community leaders. He has performed and delivered his message for a variety of groups ranging from professional and major college basketball events to the United States Air Force.

Dan grew up in Ripon, Wis., where he graduated from high school in 1994. He immediately accepted a ministry internship in Brooklyn, N.Y., where he worked under Bill Wilson of Metro Ministries.

During his internship, Dan helped to reach more than 17,000 kids each week through student and bus ministries in the New York City area.

Dan returned to Wisconsin, where in 1995, he joined Lighthouse Christian Church in Fond du Lac as director of "Yogi Bear Sunday School", a city-wide Sunday School and bus ministry outreach to children and youth.

During his one-year tenure, the ministry grew from 17 kids the first week to seeing more than 200 different kids attend.

Dan left Lighthouse to become Assistant Youth Director and Tennis Coordinator for the YMCA in Fond du Lac, with the goal of utilizing more of his athletic skills while serving the Lord. His responsibilities included overseeing the youth sports programming as well as teaching tennis.

In 1997, Dan began Day of Champions, Inc. - a company he established to provide character-building programs for students and athletes. He began accepting speaking engagements as the Lord opened the doors of opportunity - but was not yet able to support himself financially through those means.

So for the next two years, Dan worked as a sportswriter for the Fond du Lac Reporter, covering local high school and college sports teams and even the Milwaukee Brewers.

Finally, in 2001, Dan took a leap of faith and went full-time as a speaker and basketball clinician, and has now been able to share his message with thousands all across the United States.

Dan resides in Neenah, WI, with his wife Deborah and daughter Sofia. He is a graduate of Moody Bible Institute (BS) and will begin pursuing his Master's degree from Dallas Theological Seminary this year.
Trinidad & Tobago
Wisconsin
Washington, D.C.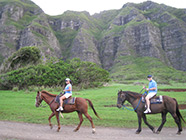 Hawaii
Steamboat Springs, CO
Chicago, IL
Mt. Rushmore
Lake Louise, AB (Canada)